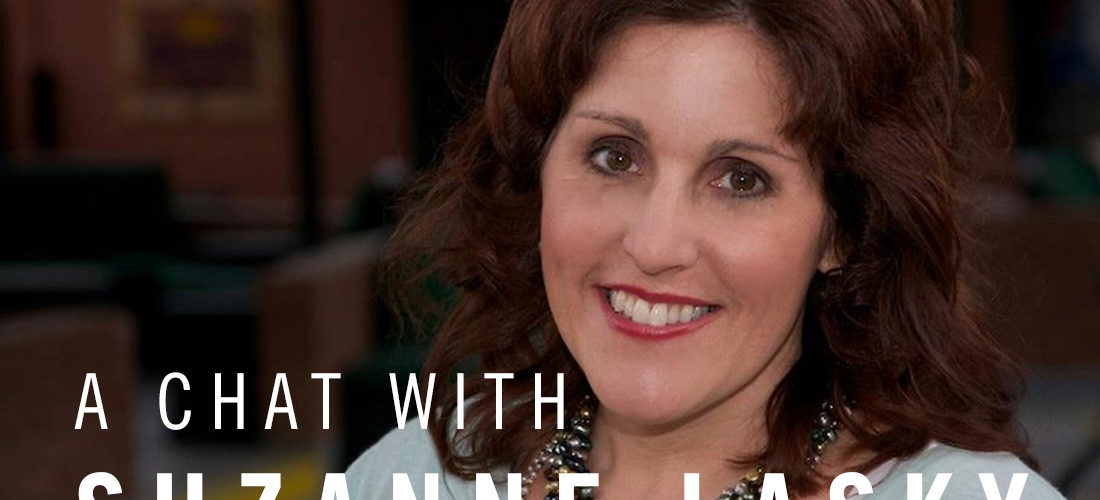 Posted by nuviro
On August 10, 2017
Each month we chat with local interior designers in Phoenix. This month we spoke with Suzanne Lasky of S interior Designs about her favorite trends, least favorite trends and her ideal home.
What do you think is going to be the next trend in interior design?
As a professional interior design I need to be aware of the trends in interior design, however I do not use them as a guide when consulting with clients as I am a firm believer that their design needs to work for their needs and desires. That said, the trends are taking us back towards a bit warmer overall color and tone palette away from the grays that have been very popular for few years.
What is your favorite trend this year?
My personal favorite trend has been the use of organic materials in design- textural fabrics, lambs wool, petrified woods, agates and onyx are all fabulous to work into modern designs to give them a sense of warmth and welcoming.
What is the biggest design mistake that you see most often?
The biggest design mistake we see most often is use of furnishings, art and accessories that are the wrong scale for a space.
What is one change every homeowner should make?
The one change every homeowner should make is to trade out their light bulbs and lighting to LED.
What is your favorite thing in the home?
My favorite thing in the home varies with each project and each home.  I personally love to see a beautifully designed and highly functional kitchen space.
Least favorite?
My least favorite thing is CLUTTER!
Describe an ideal home in 3 words.
Welcoming, functional, beautiful.